Fukuoka Affiliate Office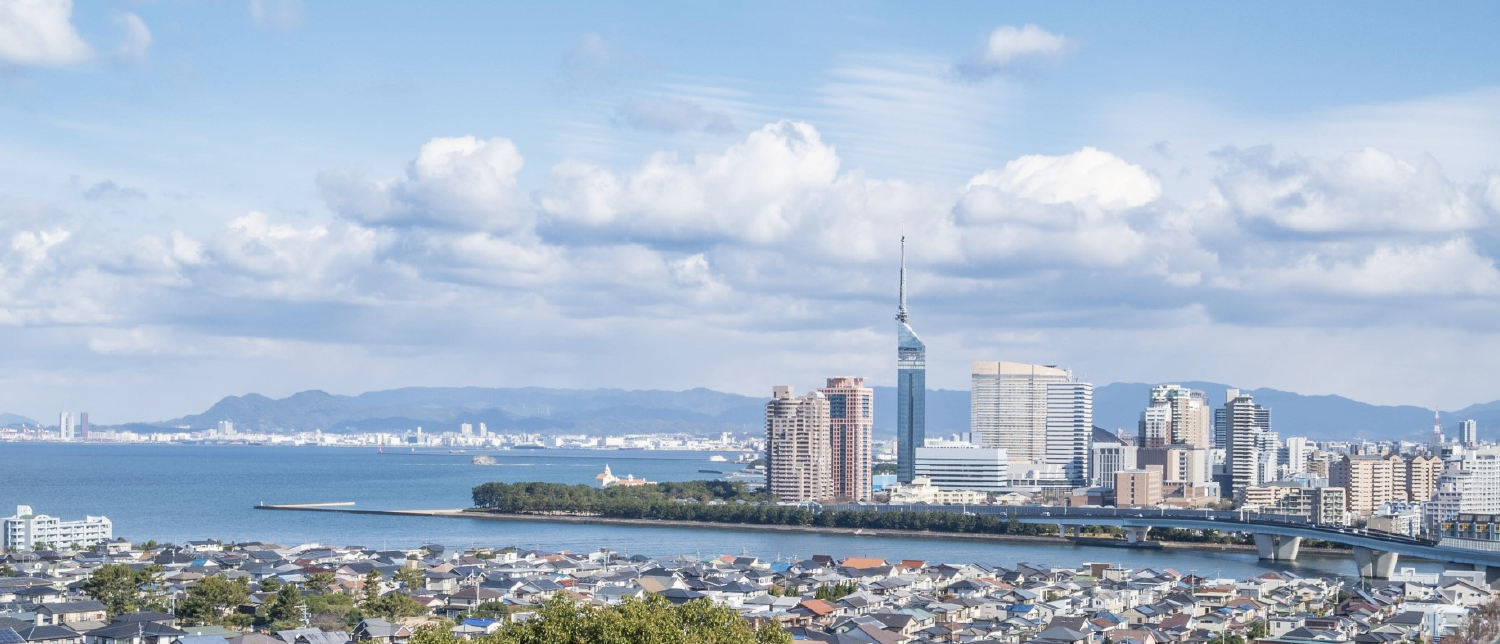 Name: A&S Fukuoka LPC*
 Contact: Yasuhiro Usui (Partner)
 Address: Tenjin Bldg. 10F, 2-12-1 Tenjin, Chuo-ku, Fukuoka-shi, Fukuoka 810-0001 Japan
 Tel: +81-(0)92-724-7701 | Fax: +81-(0)92-724-7702
A&S Fukuoka LPC was established in 2022 to provide efficient and effective legal services to clients in rapidly developing Fukuoka, leveraging the extensive networks Atsumi & Sakai has cultivated in Tokyo and overseas.
Collaborating with experienced lawyers from our affiliate firm, Atsumi & Sakai Legal Professional Corporation, our services cover the full spectrum of corporate law matters, ranging from startup support, transaction agreements, financial regulations, domestic investments and loans, cross-border investments, mergers, M&A transactions, multidisciplinary advice specialized in the agriculture, forestry and fisheries industries, IPOs, fund formation, and dealings with regulatory authorities (including applications for licenses, permits and approvals) to labor matters, IP rights, dispute proceedings including litigation and arbitration, and overseas expansion support. Our services in the aforementioned fields are available both in Japanese and English, and based on the requirements of any given case, we have the option of collaborating with the lawyers and registered foreign lawyers of our partner Atsumi & Sakai LPC in Tokyo as needed.
While lawyers are often associated with handling court cases, confirmation of legal aspects is necessary even for regular transaction agreements. We are highly flexible and can bring our services to where you need them, so please don't hesitate to contact us.
Transactions members of our team have advised on include:
Provided support to a non-Japanese company expanding to Fukuoka

Handled M&A transactions in a broad range of industries (both buy-side and sell-side)

Advisor to numerous startups

Advice for domestic/international investments by venture capital firms

Advice to listed companies for investments in startup companies located in the US, UK, Israel, Germany and other jurisdictions

Support for an Australian travel agency expanding to Japan

Advisor to an agricultural organization

Provided compliance advice to a fisheries industry group

Provided advice on IP management in agriculture, forestry and fisheries experimental facilities in several prefectures

Provided advice on numerous investments by public-private funds

Advised financial institutions on the Banking Act and the Financial Instruments and Exchange Act

Advice on the Payment Services Act (funds transfer services, prepaid payment instruments, etc.)

Represented a group of tens of foreign institutional investors in a damage compensation case for window dressing by a listed Japanese company

Provided advice to a semiconductor trading company regarding domestic and international transaction agreements

Regularly provided advice on human resources/labor issues to domestic companies as well as subsidiaries of non-Japanese companies

Provided advice and support on trademark applications made by government agencies, local governments, and corporations, as well as on licensing agreements

Regularly provided advice on real estate liquidation and development-type projects using GK-TK and TMK structures

Advice on securitization, factoring, and CMBS

Advice on a large number of block trades, POs, and TOBs during secondment to a securities company

Advice on a large number of transaction agreements and joint development agreements related to agricultural materials during secondment to a seed and agrochemical company
Awards
The Best Lawyers in Japan 2021, 2022 and 2023: Investment and Investment Funds (Yasuhiro Usui)
Related Professionals
*Although A&S Fukuoka LPC is affiliated with Atsumi & Sakai Legal Professional Corporation, it is a separate corporation and is not a branch office of Atsumi & Sakai Legal Professional Corporation.