Kojimachi Office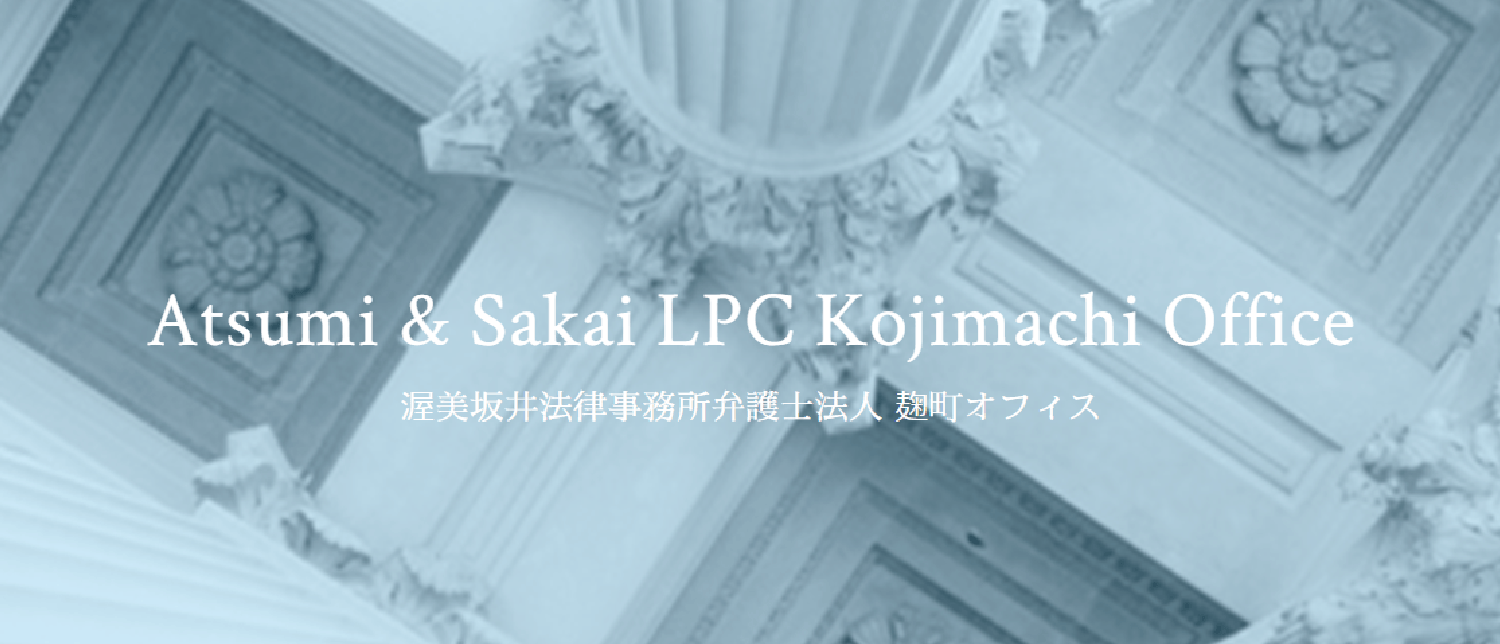 Name: Atsumi & Sakai LPC Kojimachi Office
Contact: Yoko Atsumi (Partner)
Address:
Tower Kojimachi (4th and 7th Floor), 9-10 Nibancho, Chiyoda-ku, Tokyo 102-0084 Japan
Tel: +81-(0)3-5357-1485 | Fax: +81-(0)3-6800-3173
The Kojimachi office was established in December 2021 by way of merger with Atsumi Law Office, a law firm created by attorney Yoko Atsumi in 2017. Ms. Atsumi specializes in domestic cases of senior executives and high net-worth individuals, including divorce and inheritance matters, crisis management including media relations, and white-collar crime, and is particularly accomplished at resolving private legal issues of individual high net-worth clients.
A&S strives to promote diversity built on collaboration and cooperation among diverse professionals, with varied backgrounds across jurisdictions and areas of expertise, in order to provide comprehensive, streamlined legal services meeting increasingly complex and global needs. The establishment of the Kojimachi office serves this purpose by further expanding the range of services provided by A&S.
By establishing the Kojimachi office, A&S aims to further increase the level and sophistication of the legal services it provides to its clients, and also sees it as a step towards having an impact beyond the practice of law, allowing the firm to contribute to society as a whole, including through pro bono activities and more.
Related Professionals